Are you teaching the human body this school year?
Hey there! 
If you are teaching your grade 4, 5, 6 students about the human body this year then you'll want to grab this EXCLUSIVE freebie! 
This digital game will review: 
of the following body systems: 
skeletal
muscular
digestive
circulatory
respiratory
excretory
nervous
endocrine
reproductive
immune
integumentary
This FREE human body systems game includes: 
Teacher directions
Digital link to the game
Human Body "Cheat Sheet" 
Printable Student Answer Sheet
Answer key
Looking for more resources to teach students about the human body? 
Check out: 
This bundle/unit plan is phenomenal! My students were SO engaged during our Human Body Systems unit. They loved the interactive slides. We bounced between printing physical copies and using interactive slide but they definitely preferred slides as they were easy and engaging to use and navigate. The unit is a thorough overview with content accessible to middle school learners. I particularly found the vocabulary helpful and the supplemental activities engaging. Would highly recommend to all science teachers.
Ms. Soldano
6th grade teacher
This resource is very well put together. Good flow information with the lessons and anchor charts. I especially love the doodle notes and flipbooks that are included for each body system. Makes notetaking and review much more fun and interactive.
Christina
4th grade teacher
This is an excellent resource! I enjoyed the print and digital options, and used a combination of both to teach the body systems unit to my grade 5s. The material was well organized and engaging, and my students especially enjoyed the digital options!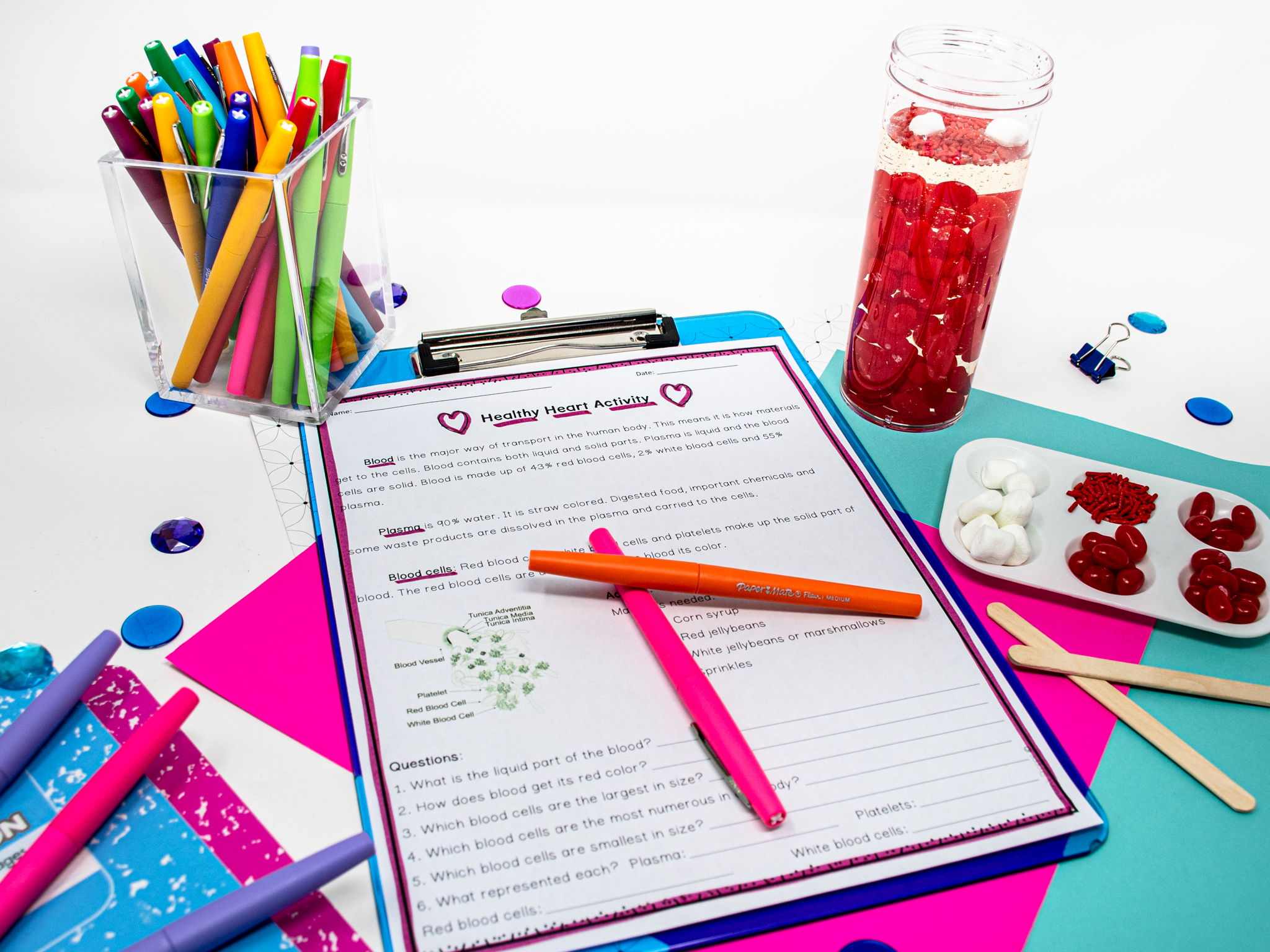 Shalene
5th grade teacher