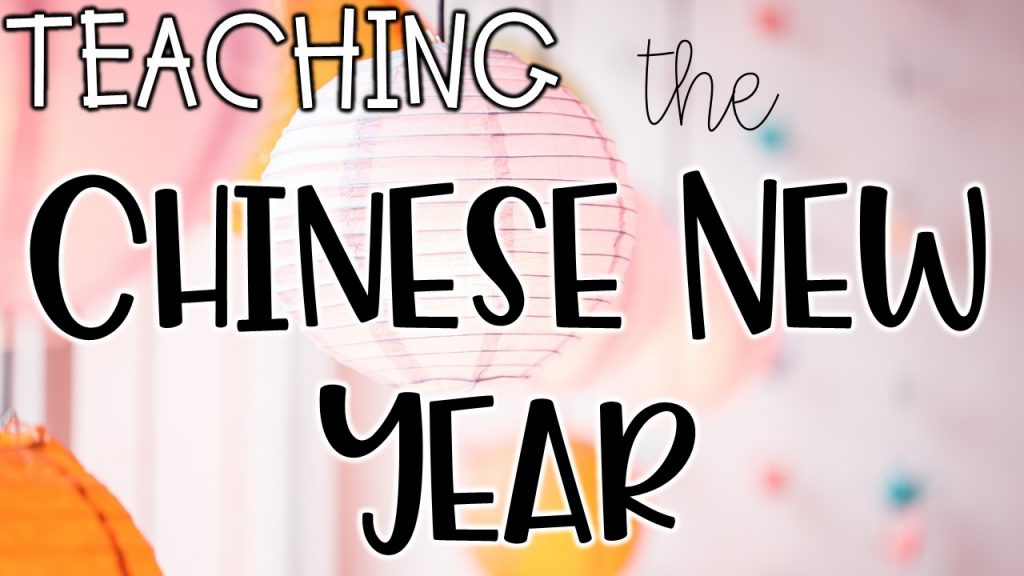 As the most wonderful time of the year approaches, students are ready for the holidays! Between getting to celebrate Christmas and the New Year, December and January are so exciting. However, it is essential that students learn how other people celebrate as well. Thus, students will learn all about the Chinese Lunar New Year. Here, they will learn the true meaning behind many symbols they may have already heard about, such as dragons and zodiac animals. Honestly, students will channel holiday excitement into an academic focus while learning about the Chinese New Year. 
What is the Chinese Lunar New Year? 
The Chinese New Year is the biggest festival in Chinese tradition! It begins when the new moon arrives and continues until the full moon. Thus, this tradition takes about fifteen days to celebrate. Ultimately, this celebration signals a fresh start with hopes for prosperity, wealth, and happiness. 
Ways to Celebrate the Chinese New Year in the Classroom 
Truly, there are so many ways to celebrate different holidays in the classroom! However, these celebrations often surround well-known holidays, such as Christmas, Valentine's Day, or Easter. To help students understand how different cultures celebrate different holidays, it is vital to branch out. For instance, teaching students about the Chinese New Year will show how another country celebrates ringing in a fresh start. Thankfully, there are plenty of engaging and interactive activities to help students understand the true meaning.
Lantern Festival and Dragon Dance 
If students know anything about the Chinese New Year, it may be about the lantern festival or dragon dance. This is because these are two of the prominent symbols of the holiday. Additionally, many places, such as zoos, often have lantern festivals filled with dragons within the summer months. Thus, students need to learn the meaning of this. For the lantern festival, students will learn that they are used for more than just light. Students can study the design elements, such as riddles and zodiac signs that are on them. Additionally, dragons are not just a fantastic design. Instead, they bring good luck, long life, and wisdom to the new year. Students can even study the design process and why specific colors are used! 
Symbolism and the Meaning of 12 Chinese Zodiac Animals 
Students may know the zodiac animal that represents their birth year. However, they may not know more than that. Thus, this is the perfect time to teach the meaning behind each animal. For instance, someone associated with a rat is often adventurous, charming, and bright. Students will have a blast learning the importance of their zodiac animal! 
Planning a new unit can always be tough! Thankfully, this resource has everything needed to teach all about the Chinese New Year. Students will use informational print, digital text, and a flipbook to learn about this important holiday. Here, students will learn about the Chinese calendar, twelve zodiac animals and their characters, and holiday traditions. Additionally, they will gain the background knowledge needed to understand how the Chinese New Year came about. Thus, they will see how it is different from the one celebrated in the United States. To show all they have learned, students will answer comprehension questions and create an overview of each animal. Students can even create their own flipbook! 
The Chinese New Year is such a fun holiday to learn about! Between welcoming a fresh start and the festive decorations, students will love learning about the meaning behind everything. Best of all, students will remember the importance of respecting all traditions as they ring in the New Year.  You might also like 5 ways to engage students in the social studies classroom.
If you do not want to miss any of the upcoming lessons, join my email list to be notified of all the interactive lessons coming up! By joining the email list, you will also receive freebies for blog exclusive subscribers!