Start the New Year using these fun January winter science activities in your classroom. Engage students as they return from the holidays as they learn about how and why animals hibernate, all about snow and snowfall, and famous scientist, Stephen Hawking as you integrate these January winter themes into your science curriculum: 
These seasonal topics will allow you to cover Next Generation Science Standards such as: 
Animal adaptation (hibernation)
Weather
Check out these ways to include January science experiments into your curriculum today! 
Students love learning and talking about snow, and everyone looks forward to that unexpected snow day. 
So whether a snow day is on the horizon, you are covering snowfall during your weather unit, or students want to know more about this topic, integrate their interests with this fun activity. 
Students will learn about different types of snowflakes that fall. 
After learning about the types of snowflakes, have students create a poster to demonstrate their understanding. 
January is the perfect time to walk about winter weather, like different types of snowfall. 
Teach students about different types of snowfall and the conditions needed for snow. 
Then integrate NGSS and design and engineering skills as students create a structure that can withstand a heavy snowfall. 
Bringing Scientists into the Science Classrooms
By introducing a scientist of the month to students, they will be better equipped with the knowledge of influential people that have made discoveries and greatly impacted the world. It is important for students to understand the contributions these individuals have made in order to fully appreciate the advances in science.
Introducing a scientist of the month allows students to learn about their accomplishments
Ways to encourage this: 
A bulletin board to teaching students about scientists and includes famous quotes. 
Create a list of scientists at the beginning of the school year and highlight one each month by showing students a picture of the scientist and explaining their scientific contribution to our world. 
Another great resource! My students were intrigued by the snowflake passage and enjoyed creating their own. The hibernation article was also very engaging! I love the scientist articles - students need to read about scientists and what they do! Thanks!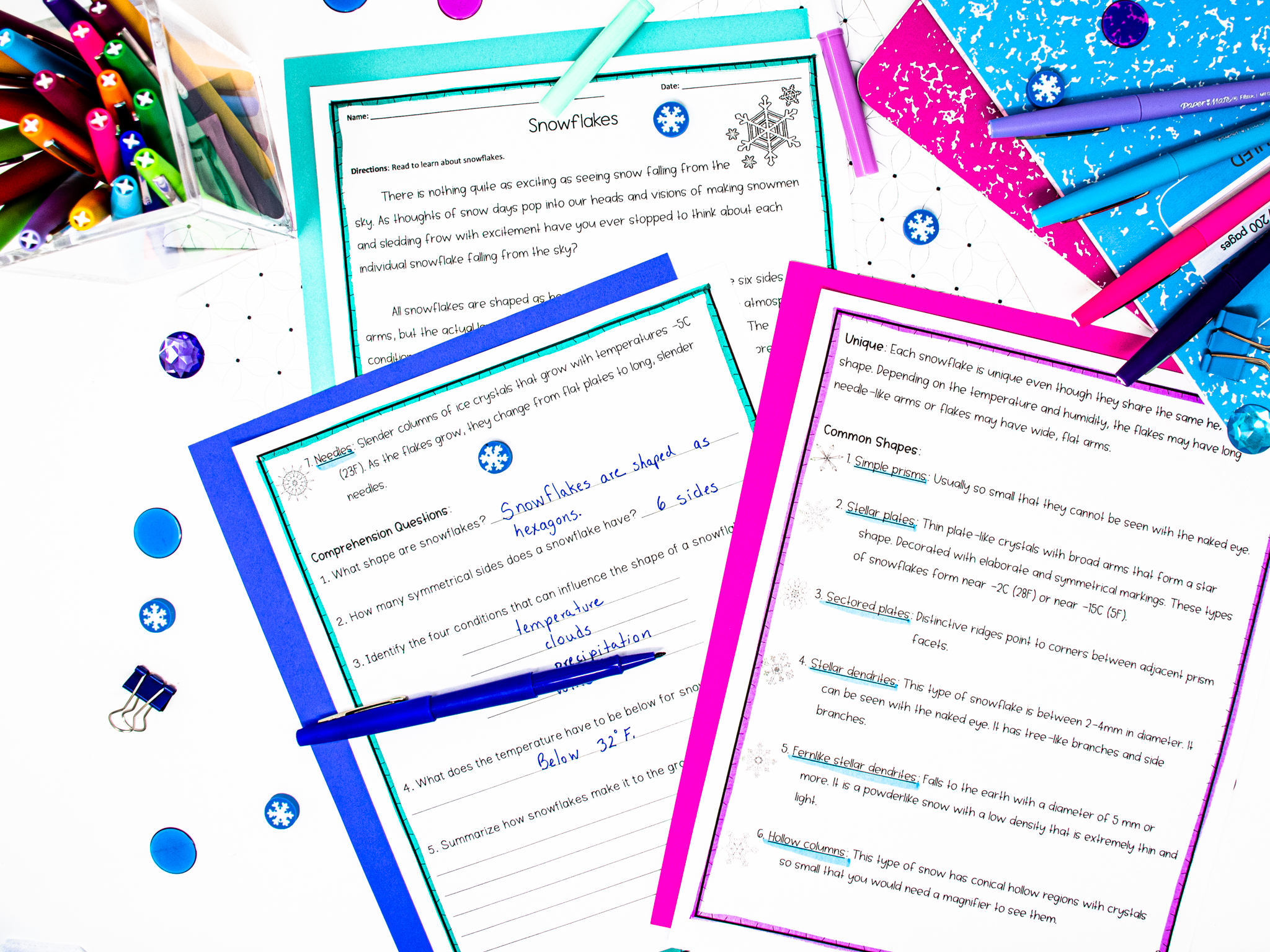 Karen
7th and 8th grade teacher
We are enjoying designing our own snowflake. These resources are perfect for my daughters' curious minds.
Jessica
5th and 6th grade
Ashlie
4th grade teacher